A contemporary abstract artist and award-winning creative talent.
Her work is an effusion of freely flowing energy channeled through color, form and texture.
"Art radiates energy that connects us to our world and reminds us to be more aware of the beauty and color that surround us."
In addition to her abstract acrylic art, Lynette is an award-winning photographer, art director, and book designer. Her unique eye for visual concepts and color create BOOKS that are lasting works of art, BRANDS that create impact and ART that radiates energy.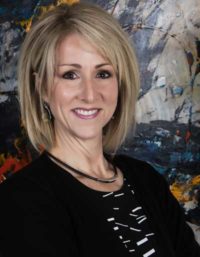 "You are the best designer I have ever known. That includes San Francisco, Los Angeles, Chicago, Denver, Dallas, Washington DC and many other cities I have moved to during my career. The annual reports, member magazines, signs, invitations, billboards, print…
"Lynette is an extraordinary designer with top level design skills and extensive experience in the publishing field, creating gorgeous covers and fabulous interior pages of beautifully imagined books. She deeply understands the millions of custom choices every step along the…
"Lynette has great experience and is quick and professional. She has brought a breath of fresh air to our marketing collateral materials and it has brought great enthusiasm to all those involved! We love her being a part of our…
"…Lynette has a great talent for listening to the intent behind a project, and translating that intent into a perfectly matched aesthetic. Her work on my book projects has been terrific. She tends to elevate the creativity behind books to…
"Lynette came highly recommended to me. Her graphic design capabilities cover all possibilities. Her knowledge of book layout and production is a specialty."
"…Your museum exhibition catalog designs are breath-taking…literally so beautiful. Everything you think about is so visually eloquent. The books are REALLY STUNNING. You are a design magician!"
"Lynette can work within any budget and brings fresh, new ideas to the table every time. Ubel Design rebranded our community and our CEO says, "This is far above and beyond what we were expecting…beautiful!" The residents and board members…
"Your work always makes me happy!"
"Lynette has bright ideas and is incredibly collaborative. She's deadline oriented and flexible. If you are looking for a designer that can create a new look for your company, she's the gal I'd call."
"Lynette stepped up and did an over-the-top job in designing the look and feel of Stems: A Garden Soiree. Many, many times have I heard how she truly captured the feel of the event and that our graphics provided an…
"…Lynette is an imaginative designer who usually exceeds expectations. She has a unique talent that comes from listening well, then translating ideas into concepts that are original and creative."