Back to the Drawing Board: Finding the Right Art Mentor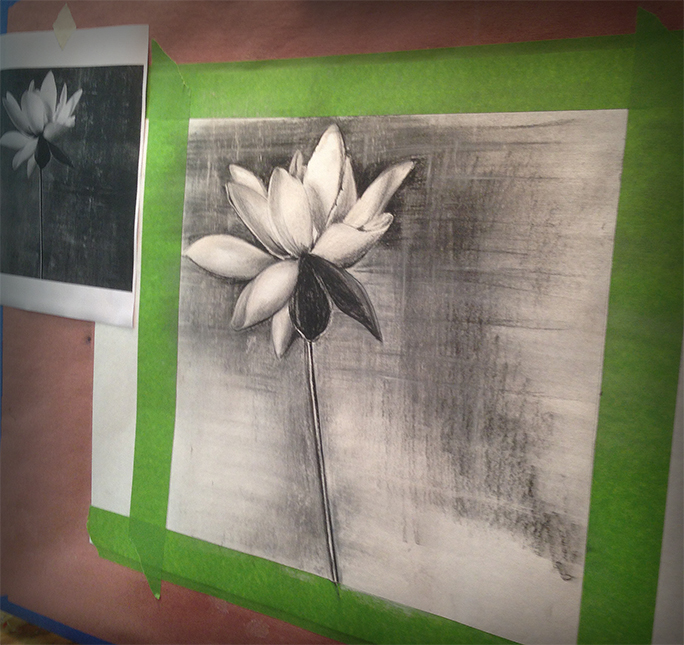 You know the old adage, "it takes a village?" For an artist, whether they admit it or not, there are times that, "it takes a studio." If an artist is serious about advancing their work they know they need influences beyond their personal studio sanctuary. Free flowing (and probably colorful) shoptalk with other artists, gallery owners and coaches is the best way to fast forward an art career.
You know you need an art mentor, but how does a good one work and do they really help? The answer is yes, they really help! I'll share my experience on why I needed some coaching and how I work with my mentor, Robert Quackenbush.
Art Mentor Wanted
I came into this world an artist and I knew early on that my purpose here is to create. I could paint, draw, illustrate, photograph and artfully capture anything I put my mind to using a myriad of mediums. Fast-forward to 2016, and I found myself with a very successful 25+ year career as an advertising art director and yet, I seriously missed painting. My career kept me tied to the arts, but in a digital commercial way…not in the fine arts – where my true passion was. I hadn't painted for over 25 years and my taste in art had dramatically changed. My past work had generally been small, realistic watercolors or colored pencil drawings. If I was going to paint again I wanted to go big, abstract and acrylic. Not only could I not remember all the tips, tricks and basics of painting, but also I had no idea if I could even still draw! Was it like riding a bike? Probably not…I needed a good teacher.
I Found my Art Mentor in a Coffee Shop
I technically met Robert and his wife 5 years before starting to paint with him. As Saturday morning local coffee shop goers, my husband and I found ourselves at a particular shop quite often at the same time they were. Over small talk we found we had art and jazz in common. They invited us to an Arts Alive KC event that they were hosting at his painting studio (Studio Q), so we went.
At Studio Q, I could see by what his other students were doing that he was beyond the level I understood him to be just conversing at the coffee shop. It appeared he could help me get where I wanted to go, so I did more research. Beyond what his students were doing it was important for me to see what he was doing with his own art. I also compared taking classes at the different schools and studios around Kansas City. My biggest concern with all my options was; is the teacher going to impose his/her style on me, or are they going to encourage my personal style to develop? Studio Q was my choice.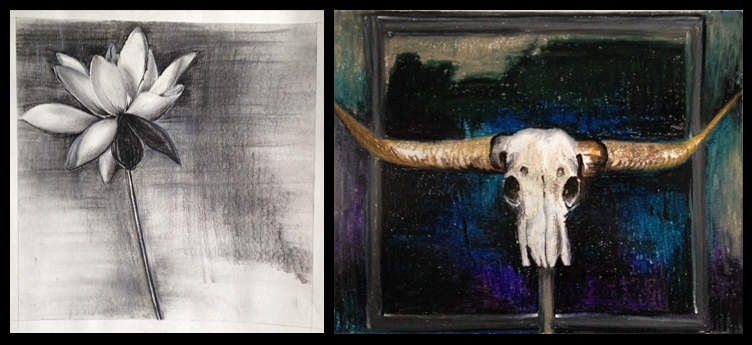 Why Go Back to the Drawing Board?
During my first studio session with Robert, he wouldn't let me paint…which was what I thought I would be doing. Instead, he said, "You have to earn the right to paint abstract…not every artist gets to do this," he continued, "I need to step you through some 'studies' and you need show me you can see first."
He basically wanted me to prove to him that I could draw. Great: I had no idea if I could still draw or if I was about to get kicked out of an art studio…but let's do this!
We ran through a fascinating set of studies over the next few months using different mediums with progressing complexity. First up was using graphite on paper. Drawing objects followed by charcoals of nudes and human figures. After I passed the monochromatic test I got to use colored pastel, but I couldn't use the colors I saw. I had to colorize each piece selecting colors from my imagination. Next, I was allowed to paint but I was constrained to black, white and shades of grey and it had to be literal, not abstract. Finally, I did some abstract color studies in acrylic.
After all that, I was declared ready for the large canvases I came there to paint.
It was through this regimen that I was reintroduced to myself as an artist, which was the coolest part of his process. As a side benefit (and not the main point I originally thought), I was able to re-aquaint myself with the materials, tools and mediums. It became so clear to me that I was in the right place!
Off and Painting
I've grown exponentially in my art working with a mentor. Sure, I've taken breaks from studio instruction when I've gotten too busy or had to create a bulk of work for a particular show. But all in all, the time spent outside my own studio learning with others has been huge. Make sure you stay connected with people in your community and get to know who's who in the arts in your area. Remember…I found my mentor in a coffee shop!
Do you have a mentor you have found that has made an impact on your work? I'd love to hear how they inspire you as an artist…leave a comment below!