Kansas City First Fridays: Buttonwood Features Lynette Ubel's "Urban + Abstract"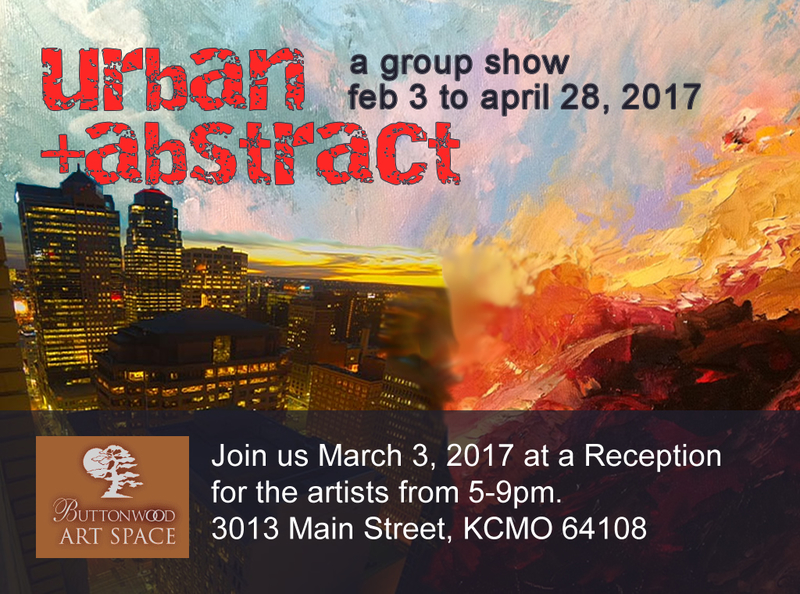 Tonight's the night: First Friday in Kansas City is here, and I couldn't be more excited! Join myself as well as the artists of Buttonwood Art Space TONIGHT from 5-9 pm for a chance to see the Urban + Abstract exhibit. Come experience the excitement that is Kansas City First Fridays, explore this marvelous exhibition, meet its fabulous artists (myself included), and support MainCor, a local non-profit community development organization. It'll be a night filled with art, live jazz, and pure fun.
What is Urban + Abstract?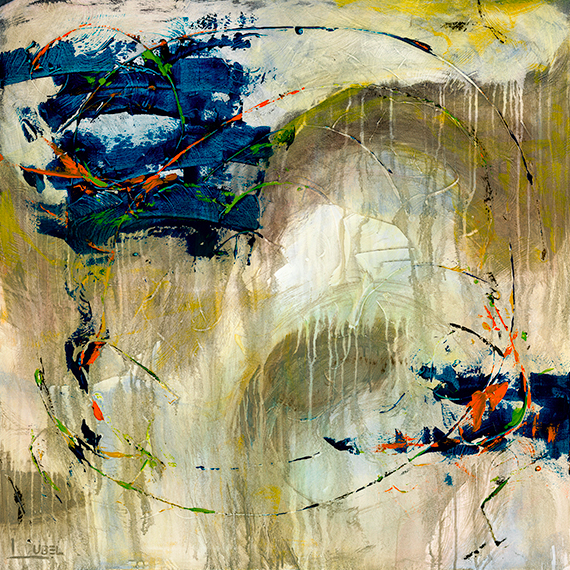 String Theory by Lynette Ubel, featured at the Urban + Abstract exhibit.
Urban + Abstract is an exhibition that includes over 160 pieces of urban city scenes and abstract design. It opened to the public on February 2, 2017, at Buttonwood Art Space and will run until April 28, 2017. This exhibition features 57 talented artists who have truly put their best work forward for this exhibit and I know you will agree! With a gallery filled with such inspiring artwork, you're sure to find that accent piece you've been searching for.
And it's all in the name of a good cause: each art purchase made from Urban + Abstract benefits MainCor and their mission to make Main Street and Midtown a great place to work, play and live for all people.
My Work at Urban + Abstract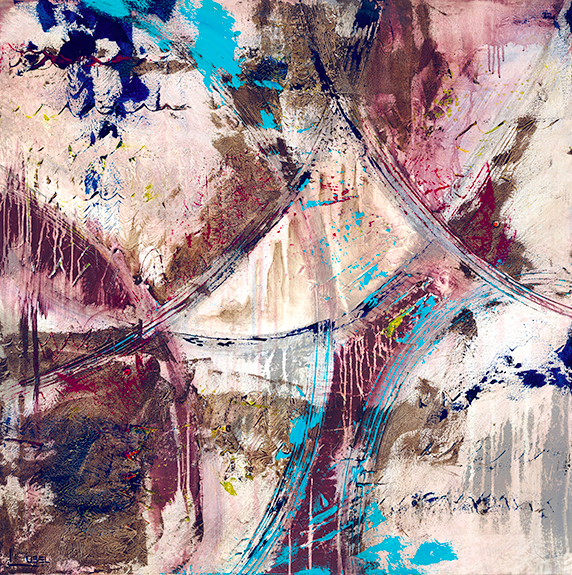 Wine With Everything by Lynette Ubel, featured at the Urban + Abstract exhibit.
I am so honored that five of my paintings were selected for this exhibit. My work is highly textural with a lot of depth and color, and people say that my work is perfect for spaces in need of energy, color, and light. Come see for yourself tonight! The pieces, String Theory, Off The Map, Blu Grotto, Scratch That and Wine With Everything, are all36″ x 36″ abstract acrylics on stretched cotton canvas with a UV varnish coating to protect them.
My pieces are also in the running for a few awards. I'm shooting for the Best of Show award, but comments and interpretations from friends, art lovers and the guy that just drops in for a First Friday party are the real prize!
Reception Details
The Urban + Abstract reception is open to the public and will be held in conjunction with KC Crossroads First Friday Art Walk. Come and explore the art, have a glass of wine or a Boulevard beer, snack on some tasty hors d'oeuvres while enjoying live jazz by students from UMKC's Jazz Studies Program! Urban + Abstract has a wonderful mix of all things city and all things gritty. This is one exhibit you don't want to miss!  I can't wait to see you all there!