iWerx Infuses Color in Their New Space with Paintings by Artist Lynette Ubel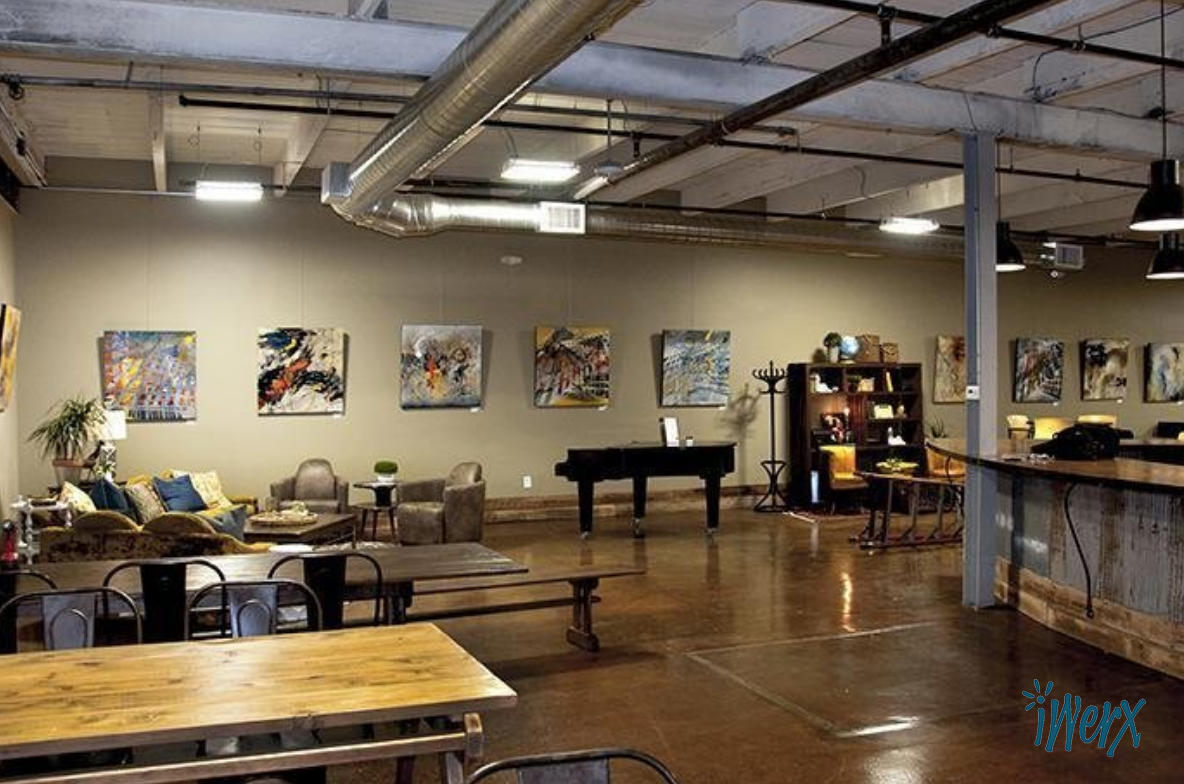 iWerx Entrepreneurial Development Center infuses color in their new art gallery space with 19 paintings by Kansas City artist Lynette Ubel.
"Love it when my art hangs out in cool spaces!" – Lynette Ubel, Ubel Arts, LLC
Over one year ago Bob Martin,  Robert Curland and Terri S. Turner, owners at iWerx Entrepreneurial Development Center, approached artist Lynette Ubel to exhibit her work in a space that was at that time under construction. They knew she had been exhibiting her spectacular photography for 8 years, but had no idea she was also an emerging abstract acrylic painter.
In April of this year, the owners and Lynette met with the interior designer that created the "iWerx look." Lynette quickly picked up on the style and vision for the space. She could visualize the paintings that would best contribute to the fabulous vibe that iWerx provides for it's members.
19 original paintings were hung today.  This art will be available for viewing and purchase during the regular business hours of 8:00am-5:00pm through the end of June at iWerx. A special artist's reception is in the books for June 15, 2017 at 5:00pm. Mark your calendars now! Stop by for a drink. See art, meet friends, buy art and schmooze like an art lover.  OR just drop in to meet Lynette and find out what in the world she was thinking when she was painting your favorite piece.
About iWerx

Originally built in 1937, the iWerx home at 1520 Clay Street in North Kansas City, Mo., once served as regional headquarters for Kroger Grocers and included a large refrigeration unit, loading docks, and storage for non-perishable goods. Extensive renovation to the building allows new enterprises in the era of independent working. Despite interior changes, 1520 Clay Street will maintain its original architectural integrity while repurposing many of the original materials for the iWerx initiative. iWerx features private coworking offices and collaborative open space for growing businesses and independent workers alike. More than just a place to work, iWerx is a business development center committed to facilitating connections and learning.
With fabulous high ceilings the large scale acrylic paintings add tons of color and really add to an already cool look. The building manager joked that, "the new art was baffling." Lynette took that as a compliment about her abstract work and asked him to explain. He said when large groups and presentations happen, all the new art canvases act as sound baffles and soften the noise in the room.  Artful sound baffles…now there's an idea Lynette may run with!
About Lynette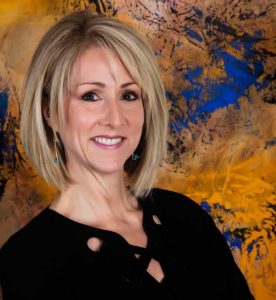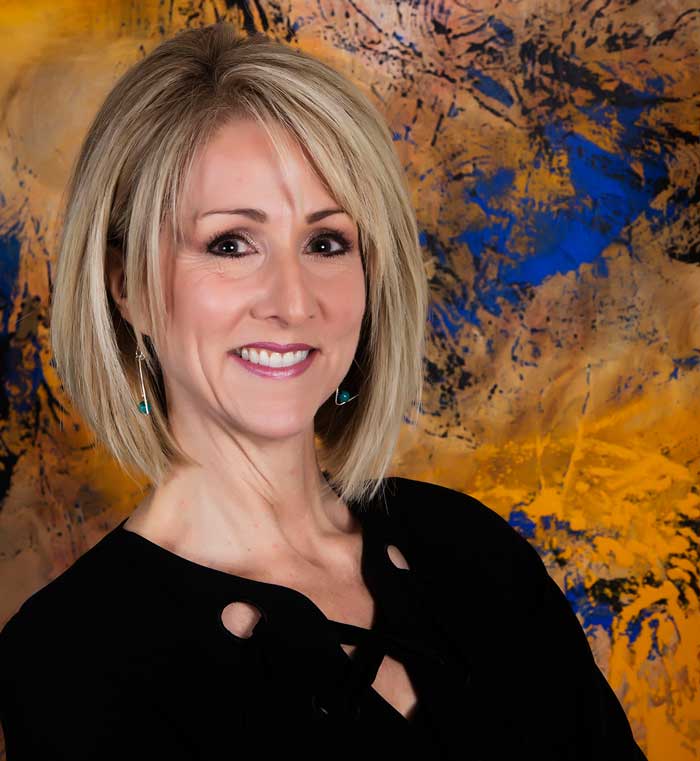 Having received a BFA in Visual Communications from The University of Kansas, Lynette worked initially with two different Kansas City based advertising agencies. Feeling the "artrepreneurial" tug and a need for more creative freedom in the arts, she left the agency life to form Ubel Design. Recently Lynette renamed the business Ubel Arts, LLC to better reflect the broad range of creative offerings which include painting, photography and book design.
2016 found Lynette's artistic passion expanding into large format, abstract acrylic painting. Because this style and scale of work was new for her, she sought out artist Robert Quackenbush as her painting mentor. She has developed a significant body of work and is happily throwing paint every day now.
Lynette's art has been seen in a one-woman museum exhibition, a permanent corporate collection, galleries, offices and private homes. Now showing at iWERX!