Mark Making: Inspired by the Masters to Find Artistic Voice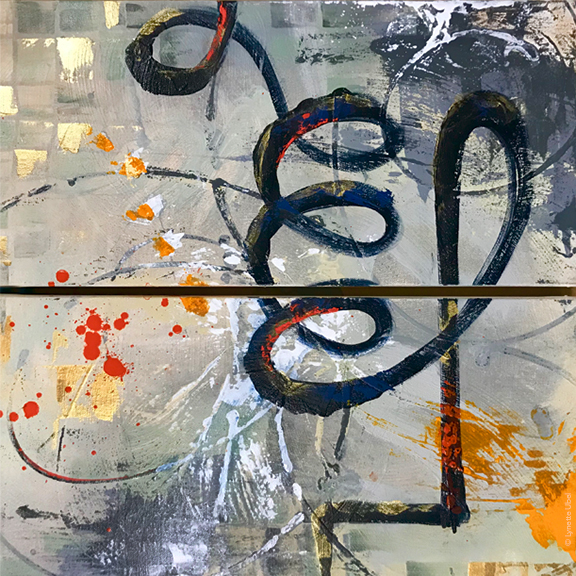 In art, mark making is a term used to describe the different lines, patterns, and textures that are made visible as a manifestation of applied or gestural energy. It is the gestural "language" of the artist, and it is a term that can refer to any art material applied to any surface. Mark making happens not only with paint on canvas or pencil on paper but in every form of expressive drawing. Aside from what these marks may add to a painting they possess unique characteristics that have the power to identify artists, almost as fingerprints do, to art aficionados.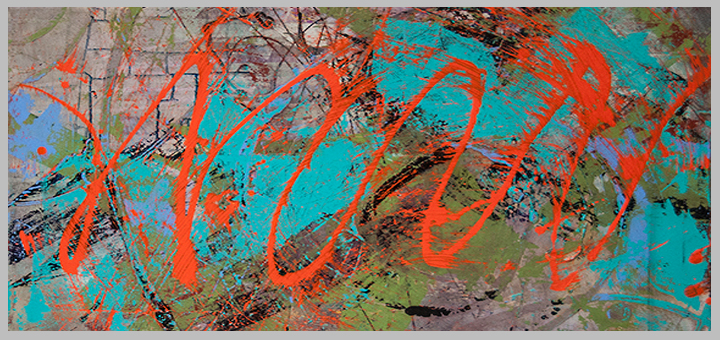 Emerging artists like myself find their own voice the more they experiment in their preferred medium. With a lot of playful practice and thoughtful critique of my own work, I notice more marks emerge that are "comfortable" for me and just happen. As these distinctive strokes and techniques develop, they tend to be evolving into an expression of my personal art style. As I mentioned in a previous post about abstract expressionism, this style is filled with emotion, spontaneity, and movement; you can feel an artist's mood almost jump off of the canvas at times. It's all about painting a feeling or experience that is shared with the world via a canvas.
MARK MAKING THAT INSPIRES
A few months back, I was gifted with some insights from an art gallery owner whom I admire and who was representing some of my paintings at the time. In an effort to continue to elevate my work, I ask for feedback if a piece of my art is considered by a client, but then not selected in the final sale. Knowing I was "this close" means a lot of things must be right with the painting… but what would make it better is always my question! The answer I received was to, "Commune with the abstract expressionist masters, especially Helen Frankenthaler." I had heard this advice before from my painting mentor, so I decided to do just that. I looked up Helen Frankenthaler online and went to see her artwork in person.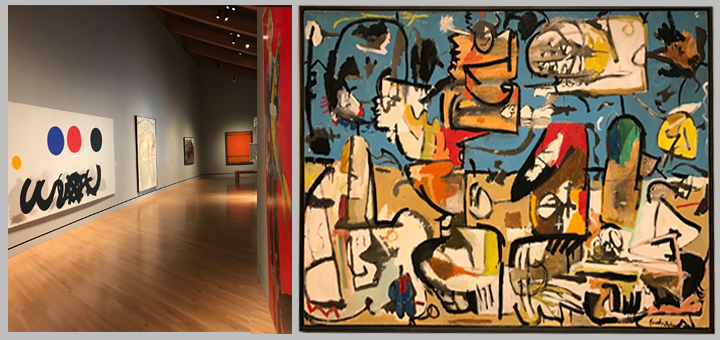 On a recent trip to the Crystal Bridges Museum of American Art in Bentonville, Arkansas (which is a spectacular museum by the way) I paid particular attention to Helen Frankenthaler, Adolph Gottlieb and others representing the mark making expressionists. As I stood in front of my favorite Frankenthaler painting (pictured above), I realized I could go deeper and deeper into the painting finding myself absorbed by all of the distinctive marks and details. As if a light bulb went on in my head, I began to understand what mark making was about. I even texted a photo of the painting to my painting mentor and told him I was finally starting to understand what he and the gallery owner were trying to tell me.
FINDING RYTHM AND PATTERN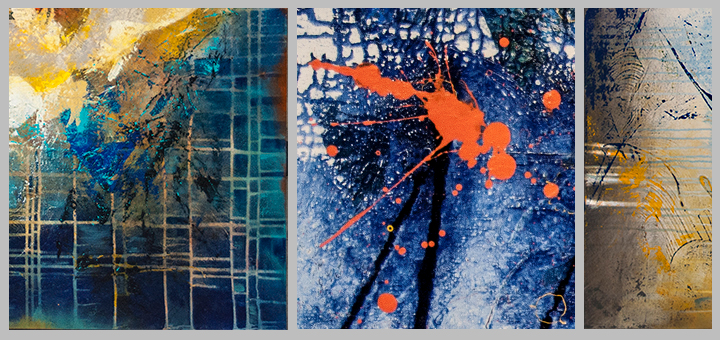 Now that I'm seeing and understanding mark making better in other artists' work, it is fascinating to look at my paintings and discover my own expressive marks. Since these marks arise with physical technique, but come about through unconscious thought, I wasn't aware how often they were occurring in my work.
There are the subtle background markings and patterns that can help "fingerprint" my paintings, but it's the larger bold strokes I am now curious to experiment with. The main photo at the top of this post is a piece I did after returning from my inspirational trip to the Crystal Bridges Museum. Brush in hand I played with the more familiar background textures and patterns before I had the nerve to bring in the big brush for the statement mark. Part of me wanted to think about the shape and plan it out, but the best of me said throw it on and see what happens…which I did, but like most things that appear easy, it's harder than it looks! Once I made my statement mark, I felt that the bold stroke pulled the entire piece together. This look is different for me, but I like it and will continue to expand on my new understanding of mark making.
Are you an artist that employs mark making in your work or a collector that adores it? Share how it speaks to you below!