The Artist's Magic Wand: A Look at High-Quality Paintbrushes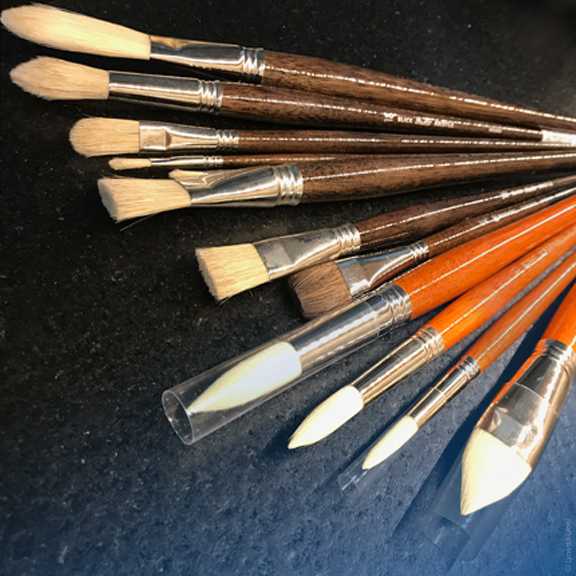 Like a fine sports car, the more miles you put on a quality paintbrush, the more familiar you become with the way the brush handles paint and what it can accomplish for you down the road. In this post, I'll share how being in the right place at the right time landed me, and many of my artist friends, some super fine Escoda brushes hand made in Barcelona, Spain. These brushes are built differently than the ones I've used in the past, so after playing with them for a while, I've gained some insight as to how these fine tools operate.
IT PAYS TO BE A MEMBER
There are times in life when things just fall in your lap. Out of the blue, I received a call in my studio from a representative of the Escoda line of fine art paintbrushes. I wasn't familiar with that line most likely because as I mentioned in my Tools of the Trade post, I tend to go with cheaper brushes knowing I'll have to replace them often.
The representative explained to me that these brushes are made by a company that is passionate about producing the best brushes in the world and that they have been doing just that since 1933. He went on to say that he had a variety of over 1000 brushes because a large national artist's supply company was no longer carrying this particular line. He offered me a great price for the brushes, and I purchased them right then and there.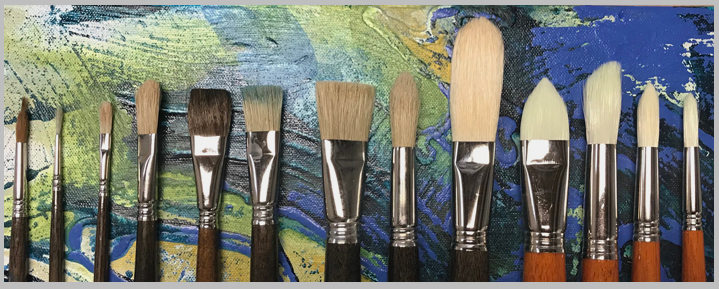 I couldn't keep this deal to myself, so I gave my painting mentor a call to make arrangements for the Escoda sales rep to drop by the studio and offer this line to my artist friends there. It was a win-win situation. Everyone stocked up (some hoarded a little bit), and he was able to make a nice dent in his excess inventory.
He still had more brushes to sell, so I contacted an artist friend that works out of the Stockyard Studios and made arrangements for him to offer the rest of these amazing brushes at deep discounts to the artists there. When it was all said and done, I asked him where he got my name and he said, "I found you as a member of the Kansas City Artist Coalition." I was glad to have shared the wealth with my KC artist friends and know for sure…it pays to be a member!
ABOUT THE BRUSH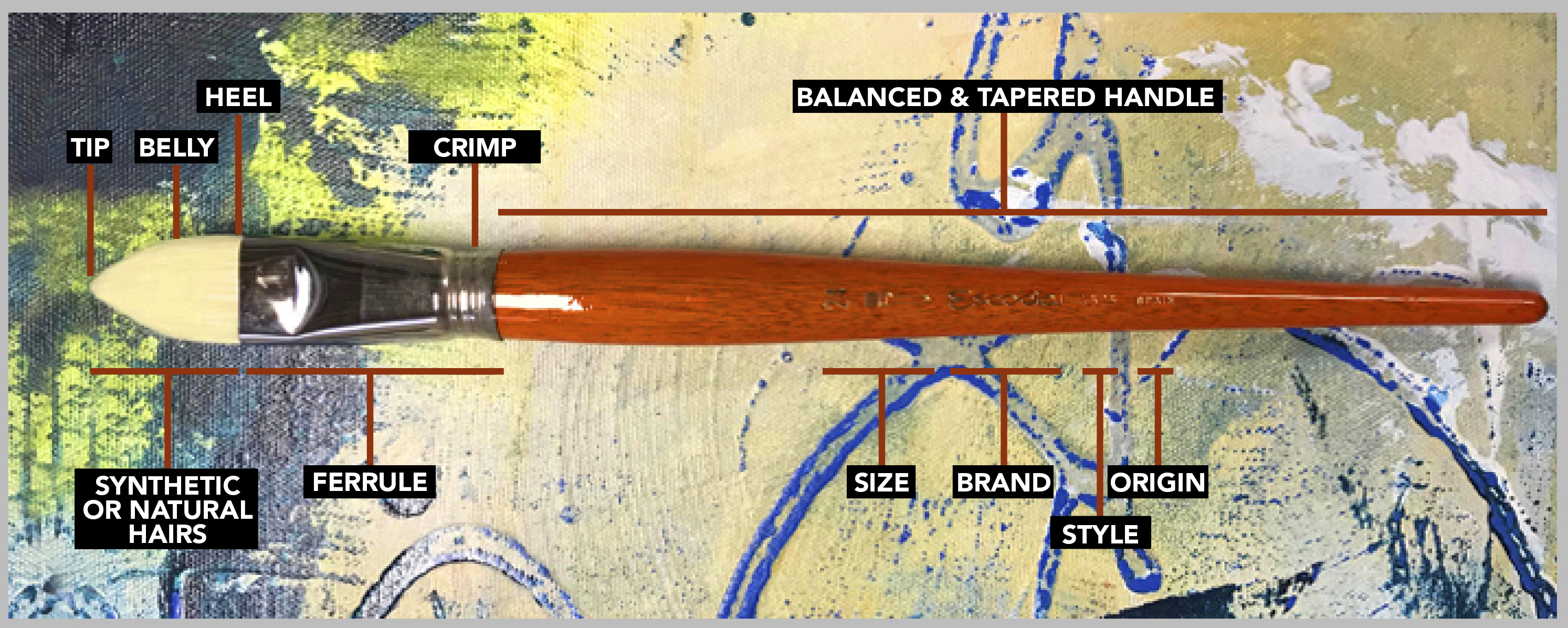 These fine brushes are assembled by Escoda's team of artisans at its factory near Barcelona, Spain. Both the acrylic and oil brushes have long handles that allow the artist to work at a distance from the canvas. The ferrule is triple crimped which is a trademark of Escoda and ensures it will remain in place for a lifetime of use.
They have a special process that consolidates and locks each hair in place creating a permanent brush shape. The final step of their brush making process involves simultaneously ironing and drying the brush hair so that it holds this shape.
Acrylic paint is harder on brushes than oil paint, so acrylic brushes are designed with synthetic bristles. The Escoda natural bristle brushes for oil paint are made with hair from badger, squirrel, ox, pony, mongoose and other animals. As a rule-of-thumb acrylic brushes are usable in other mediums, particularly oils, while brushes designed specifically for oil painting and watercolors will not work for acrylics.
WHAT CAN IT DO FOR YOU?
The paintbrush is your magic wand for weaving paint across the canvas. The right paintbrush will become a part of you that you intuitively know how to maneuver. The different shaped tips on the brushes lend themselves to different expressive marks in your work and can be pulled out knowing you'll get expected results.
While I'm still a proponent of inexpensive hardware store brushes for broad strokes of color, I now have my high-end Escoda stash to pull out for the more detailed work.
Do you have a favorite line of paintbrushes that you can't do without? Share your brush tips below!